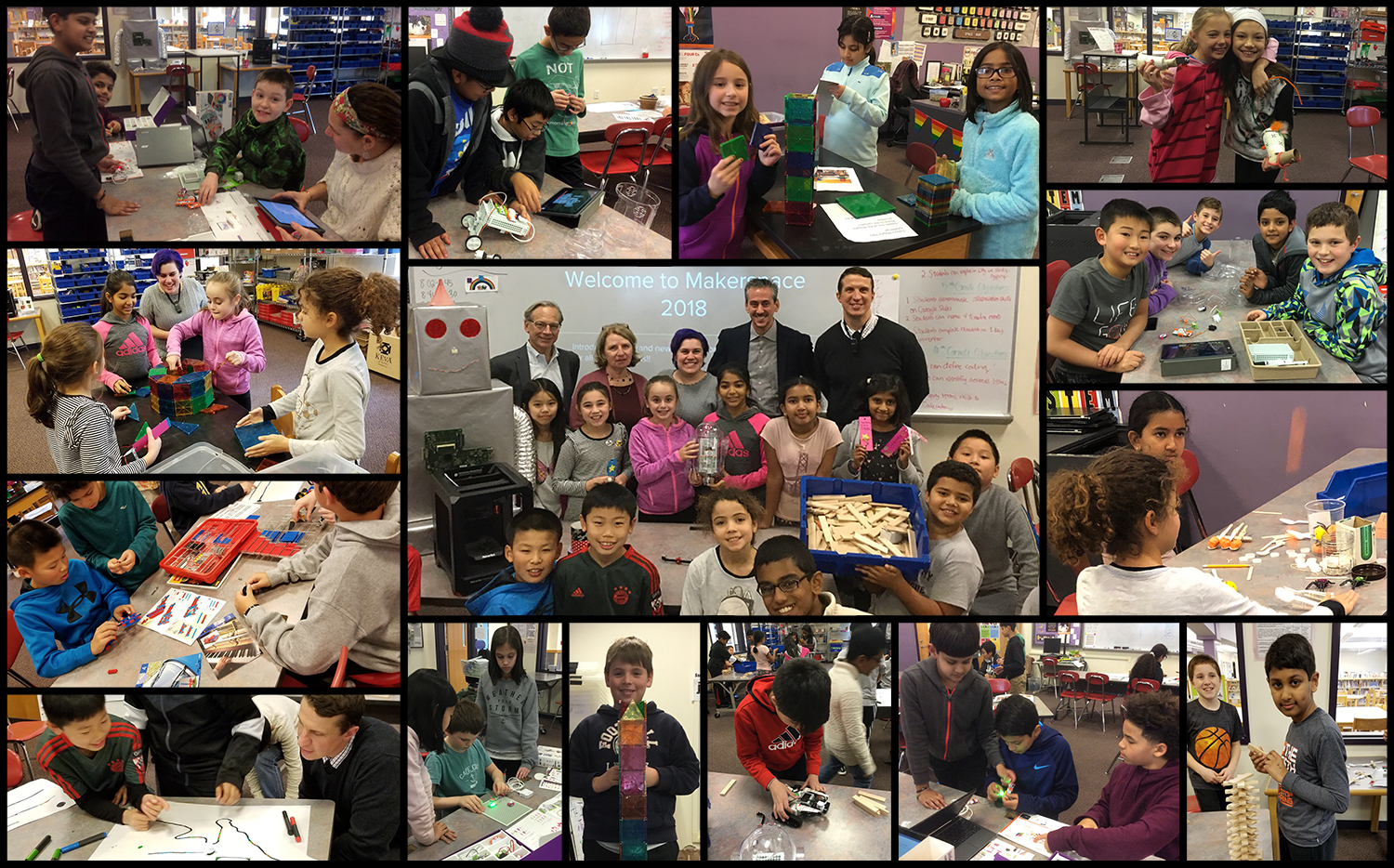 WETF PRESS RELEASE | For Immediate Release |June 28, 2018
In June 2018 The Mill Pond Parent Group graciously donated $5000 towards supporting the Mill Pond MakerSpace campaign.
Photo above shows a selection of Mill Pond Student, staff, School Administrators and WETF Officers enjoying the new MakerSpace
WESTBOROUGH – This donation was towards a campaign run by WETF for the Mill Pond MakerSpace for all kids at the Mill Pond School (Grades 4-6)in Westborough.
Both the Officers and supporters of the Westborough Education Technology Fund and the Westborough Public School Administration want to thank all the parents and donors from the Mill Pond School for their significant gift that helped make the MakerSpace a reality. It's been exceptional to see everyone reach out and support this exciting campaign. Thank you to the Officers and supporters of the Mill Pond Parent Group for initiating and choosing to make such a donation in support of all the students at the MP School!
The MakerSpace is an incredible learning experience. So what is a MakerSpace? It's a place in which students can gather and use assorted materials to explore current interests and discover new ones, collaborate with peers to enhance their learning, problem-solve to master new understandings, innovate and create new concepts and projects, and become self-directed seekers of "meaning-making." It's a place where learning, exploring, creativity, and fun are all wrapped up into one experience!
To see more specifics please visit our now complete campaign page here
 https://www.westboroughetf.org/mill-pond-makerspace-campaign/
To learn more and support the Mill Pond Parent Group please visit them here
 http://mppg.weebly.com/