Continuing to Help India
to Breathe
With everyones exceptional support we have enough money to immediately send $15,000 dollars worth of O2 technology to India!

Westborough has inspired us to continue to fund raise to send more O2 technology until such time as the need subsides!
---

The need continues; so will we
The Westborough Educational Technology Fund (WETF) launched this campaign on Friday, May 8th at 3:30pm. By Monday morning, we hit our initial goal of $15,000!
View our original plea for help
---
We are grateful for your response and support, as we received hundreds of donations ranging from $5 to $1000. Your support was fast and vast.
After speaking with and vetting several charitable organizations and efforts, we are partnering with Community Partners International and the team at Navya, lead by Gitika Srivastava and Dr. Naresh Ramarajan.Their efforts have already delivered more than 4,000 O2 concentrators to India. Using Navya's relationships with over 200 hospitals and clinics, their team has people on-the-ground able to help move equipment to where it's needed, including rural areas of the country. With shipping donated by FedEx and Air India, the team has proven success with transportation, logistics, and customs clearances.
The funds we have raised will get help to hard hit areas quickly and efficiently. The funds raised will add 10 more O2 Concentrators to a shipment scheduled for May 29th. One high flow concentrator helps approx. 60 patients per month!
We have selected to work with Gitika Srivastava and Dr. Naresh Ramarajan founders of Navya
Learn More About Gitka and Naresh
---
See Photos from Navya's exciting deliveries
What's next ?
While we quickly met our initial goal, the need continues and will evolve. Until the situation in India is stable; Gitika, Naresh and their team will continue to move desperately needed O2 technology to india. So will we!!
WETF will continue to accept donations and will continue to fund shipments of O2 technologies to India.
Please donate if you can. Please share this with friends, neighbors, and co-workers. Help us get the word out as we help make real change in India and support our neighbors, friends, and relatives with ties to the country.
I cannot thank the community of Westborough enough for coming together this way. The expediency and generosity of your contributions help save lives! The oxygen concentrators that we sent on Sunday are already deployed at close to 60 hospitals across the country. We are so excited about the continued support from Westborough Education Technology Fund to send and distribute more equipment across India.

Gitika Srivastava, Navya Founder - May 9, 2021
Highlight: Fit Body Boot Camp Raises funds for "Help India to Breathe"
Thank you to Fit Body Bootcamp for running a campaign last Saturday May 22nd to help WETF raise funds for this campaign. In a few hours they raised $510! They also got friends and colleagues to donate directly to the campaign separately. Thank you to Vik Desai of Fit Body Bootcamp for arranging for this!
DONATE NOW
Westborough Helping India to Breathe
We have raised $15,000.00 to meet our initial goal.
BUT BECAUSE OF THE EXCITEMENT AND AS LONG AS THE NEED PERSISTS, WE WILL CONTINUE THIS CAMPAIGN. Consider making a tax deductible donation to help India breathe today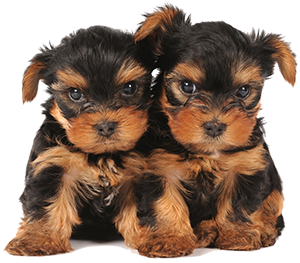 Do You Match?
You may be able to double or triple your donation!
Many employers sponsor matching gift programs and will match charitable contributions made by their employees. Please check to see if your company participates. Contact WETF with any questions here
Helping India to Breathe
Thank you to all our donors, we have met our fundraising goal.
$19,148 of $15,000 raised!
NOTE: After selecting "Donate Now" the option for "Paypal" presented on the next screen allows you to use ANY credit card you wish OR you can use a PayPal account as well. You do NOT need to create or have a PayPal account to make a donation to WETF. When making a donation you will be presented with an option to select to make your donation "Anonymous". Selecting this option will prevent your name from showing on the donor list on the right side of this page. Thank you!
---