Help Mill Pond Build an Expanded STEAM Makerspace Where Exploration, Creativity, Innovation, Collaboration, & Self-Directed Learning Come Alive!
The ultimate science, technology, engineering, art, & mathematics (STEAM) environment for all 4-6 grade students
WETF and Westborough public schools are excited to announce this wonderful new campaign and opportunity to create a new dedicated makerspace at the Mill Pond School! The MPS Makerspace will integrate five key exploration stations with the themes of building, electronics, robotics, crafts, and movie making. Carefully selected collections of diverse materials, tools, equipment, technology, art supplies, and more will foster creative exploration, self-directed learning, and collaborative problem-solving. The space will integrate specialized furniture and storage systems that make building and designing a more intuitive process.
The MPS Makerspace will be located in the library/media area of Mill Pond and will be available during specific activity periods during the week or can be reserved by teachers to enhance their lessons. The space will host a variety of guest speakers and Makerspace volunteers to offer specialized classes and activities.
Your donation will go toward the purchase of needed materials and furniture for the MPS Makerspace stations which have been carefully researched by MPS staff and administrators to complement next year's academic plans and beyond. Your donation will provide access to exciting and engaging STEAM opportunities that will enhance the educational experience of both students who attend Mill Pond currently and those who will be there in the future. We thank you for your generosity!
What's a "Makerspace"?
Definition: Makerspace
mak·er·space
/ˈmākərˌspās/
noun
A place in which students can gather and use assorted materials to explore current interests and discover new ones, collaborate with peers to enhance their learning, problem-solve to master new understandings, innovate and create new concepts and projects, and become self-directed seekers of "meaning-making." It's a place where learning, exploring, creativity, and fun are all wrapped up into one experience!
Lets Build Now! I want to help...
I am ready to donate "Donate Now"
Creating with Science, Technology, Engineering, Art, & Math
What Is Needed for The Mill Pond Makerspace?
Below you will find all of the Makerspace stations (named by Mill Pond students!) as well as the products, supplies, furniture, and equipment needed for each area. Click on each category to see some of the key items that are included in this exciting campaign.
Tapping into Students' Artistic Creativity & Providing Mindful Moments
"I am excited to offer the ultimate STEAM experience for students in the MPS Makerspace which incorporates flexible opportunities to learn new skills, discover new interests and talents, and explore creativity. Makerspace experiences challenge students to learn coding or electronics, create art or movies, or build structures and inventions. The possibilities are student-driven and endless!"Suzanne Kenny , Principal, Mill Pond School
Demo Videos From Mill Ponds Makerspace Pilot Program
Mill Pond students engaged in various activities during the initial pilot of Mill Pond Makerspace program that began in September 2017 with seed funding from Westborough Education Foundation (WEF). We are now ready to use the knowledge gained from the pilot program and expand into a full implementation of the Mill Pond Makerspace with help from your donations.
"What I liked most about it (Makerspace) was that there were several different choices to meet my students' wide range of interests. I also loved that they were using different parts of their brain and getting to be creative in ways that they don't always get to at school. A few of the students were working collaboratively at the catapult station which is always a skill I love to see them practicing!"Tara Gestrich , 5th grade teacher, Mill Pond School
"Makerspace cheers up my Monday."Anna E. , Student, Mill Pond School
"Ozobots make school fun!"Mia O. , Student, Mill Pond School
"The excitement and creative energy of this Makerspace is palpable when you watch students in action with the materials. This project captures the intellectual challenge, and team oriented project based focus that we know is an essential part of today's learning environment. Who wouldn't want to dive into exploring this amazing array of materials and the open-ended challenges they provide!"Amber Bock , Superintendent Westborough Public Schools
Unleashing Students' Imaginations as well as Their Directing & Performing Talents
DONATE NOW
Mill Pond Campaign for a Makerspace
We are trying to raise $21,000.00 to complete this campaign.
Please consider supporting this campaign. Your donation is tax deductible and will help all 4th, 5th, and 6th grade students in Westborough.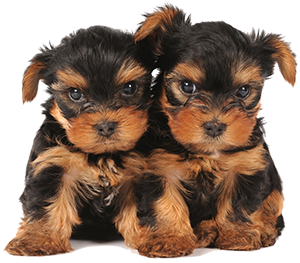 Do You Match?
You may be able to double or triple your donation!
Many employers sponsor matching gift programs and will match charitable contributions made by their employees. Please check to see if your company participates. Contact WETF with any questions here
Mill Pond Makerspace Campaign
Thank you to all our donors, we have met and exceeded our fundraising goal.
NOTE: After selecting "Donate Now" the option for "Paypal" presented on the next screen allows you to use ANY credit card you wish OR you can use a PayPal account as well. You do NOT need to create or have a PayPal account to make a donation to WETF.
---