Helping India to Breathe
---
Bringing life saving technology to India to help them through this COVID-19 Surge
---
Your immediate support is greatly appreciated. Every minute counts.
The Westborough Educational Technology Fund (WETF) is working to help get needed life-saving technology to the areas hardest hit by the current COVID-19 surge. With the current crisis in India, we are putting our team and resources to work to help obtain oxygen concentrators, ventilators, and other technology in this extreme time of need.
Almost 1 in 6 Westborough residents is of Indian descent or has family in India. Our friends, coworkers, and neighbors have loved ones suffering the firsthand devastation that COVID-19 is bringing upon their nation.
Helping their communities is helping our community.
Hospitals are overwhelmed. Without sufficient oxygen supplies, patients go untreated resulting in over demand of ICU beds and preventable deaths. Without enough ventilators, seriously ill patients go untreated. Oxygen rich air can help many people power through COVID-19 and recover. Without it, people will continue to suffer and die.
While our mission is normally to support the responsible use of technology in our schools and community, these extraordinary times warrant extraordinary action. We are working to provide life-saving support in the form of oxygen concentrators, ventilators, and other technologies. We can help ease the pain of those suffering in India and their friends and families living in our community.
Please consider a donation.
As president of WETF with two kids in the school system, coach of a WYSA soccer team, owner of a web development company, I have countless friends, colleagues, soccer kids/families, and even employees that are suffering right now. Their pain is real their fear is justified. But we can do our part to make a small but important difference. I beg of you to please (if you can) consider a donation that we will route to charities and groups on the ground in India to deliver technology to spots that need it to help people breathe. Don't think just of the country of India that is so greatly suffering, think of the 1 in 6 of our neighbors and friends that are painfully watching this from afar.

ADAM HALEM, President WETF

DONATE NOW
Westborough Helping India to Breathe
We are trying to raise $15,000.00 to complete this campaign.
Please consider supporting this life saving campaign. Your donation is tax deductible and will be given to an on the ground vetted group to ensure we can help India breathe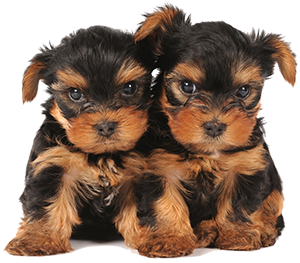 Do You Match?
You may be able to double or triple your donation!
Many employers sponsor matching gift programs and will match charitable contributions made by their employees. Please check to see if your company participates. Contact WETF with any questions here
Helping India to Breathe
Thank you to all our donors, we have met our fundraising goal.
$19,148 of $15,000 raised!
NOTE: After selecting "Donate Now" the option for "Paypal" presented on the next screen allows you to use ANY credit card you wish OR you can use a PayPal account as well. You do NOT need to create or have a PayPal account to make a donation to WETF. When making a donation you will be presented with an option to select to make your donation "Anonymous". Selecting this option will prevent your name from showing on the donor list on the right side of this page. Thank you!
---